To mark the completion of Rising Powers and Interdependent Futures, BBC Hardtalk presenter Stephen Sackur is hosting a podcast series examining the current issues and debates highlighted by the research.
The rising powers represent one of the main drivers of global economic and social change and first came to prominence after economist Lord Jim O'Neill coined the 'BRIC' acronym.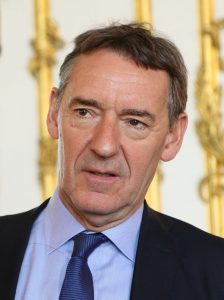 In the first podcast of the series, Lord O'Neill, now an Honorary Professor at The University of Manchester, talks to Stephen Sackur about where the idea came from, it's real world repercussions and where the BRICs go next.
Future episodes feature interviews with key policy insiders such as former chief economist of the World Bank Kaushik Basu and Sergei Guriev, chief economist at the European Bank for Reconstruction and Development.
The series culminates with a feature length documentary, hosted by Stephen Sackur, examining the global trends, recent research findings and future directions for the rising powers.
Episodes will be available weekly on the Global Development Institute podcast.
The series was produced by Made In Manchester.